Five Fun Facts About the Maze Runner #MazeRunner
By Erin
*I attended as a guest of Fox to see this movie and to sit in on the press junket, all thoughts and opinions remain my own.*

Just imagine if you were a kid who woke up in an elevator lift, its pitch black, and you had no memory other than the fact that your name is Thomas. When the doors fly open, Thomas is pulled into a huge glade by a bunch of teenage boys who also have no memory besides what they should be called. They all share a strange vocabulary and mysterious fate from being tossed into a prison-like world colonized by young men where a giant ever-changing maze, could kill you as no one has ever survived the night there in the maze. Inspired by the first book in James Dasher's thrilling young adult series, The Maze Runner,  and directed by Wes Ball. Lets watch as they attempt to break free from the dangerous maze.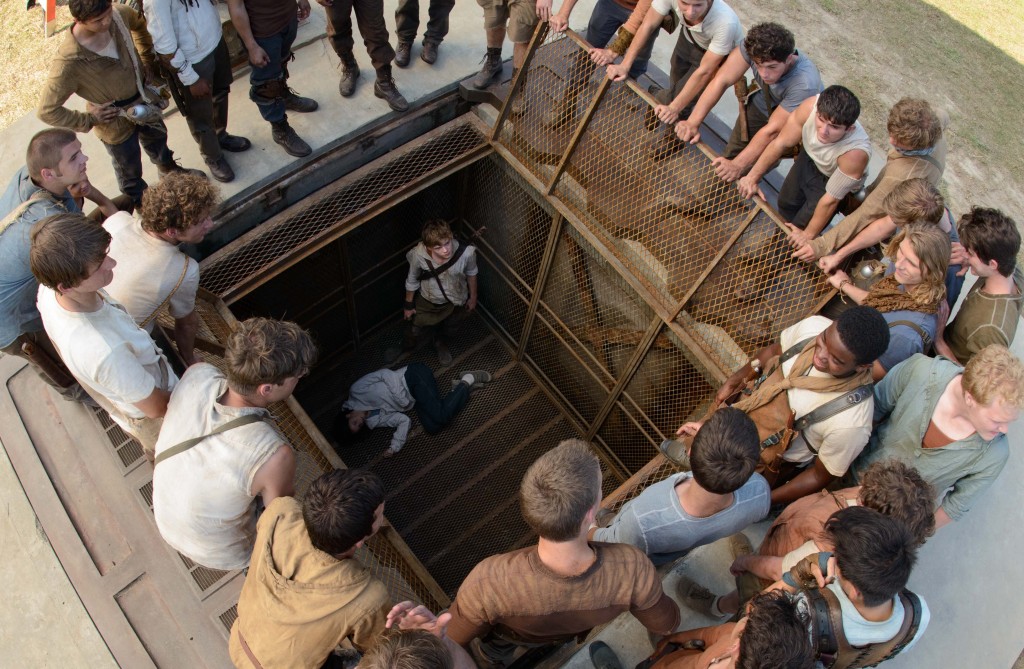 Last month I got to listen in with cast of the film as they told us what it was like to be on set and create this world that was to become, 'The Maze Runner.' So here are 5 fun facts from the cast, that you might not otherwise already know about!
1. The cast created a world without adults. Do they think it runs better, with or without adults now?
 The mean the age range of the cast was kind of crazy. The youngest guy on set was Blake Cooper who was playing Chuck; he was 12 years old, considered to be very mature for his age, gave an amazing performance and was quite confident in his abilities. Aml Ameen was the oldest.
They became a real kind of family, very close indeed and kind of looked after each other. There was varying levels of experience in terms of life and acting. They all really looked out for each other. Some adults helped them make this movie, they had a little help in that respect.

But it was an amazing kind of experience.
2. If the cast could choose a movie and take that movie's ensemble of characters and put them in the maze along with their characters, which movie would it be?
Dylan O'Brien thinks the cast of "E.T." could help them out. Will Poulter thought the "Stand By Me fellows" would be fun. Kaya Scodelario wanted some girl power in the picture and suggested "Bring It On!" or "The Spice Girls."